The Imlab brand is one of Xiaomi's many subsidiaries, so it usually produces more or less quality products. Until recently, the company mainly produced smart home devices, but since the beginning of this year, it has expanded its product range and launched a number of smart watches. One of them is the IMI smart watch W12 KIES L in our review.
Complete setup and design This watch has a small rectangular box with the manufacturer, model name and main technical specifications. There is also a QR code for downloading the application on the back. Inside the box is the watch itself, a small English user manual and a charging cable with a magnetic connector.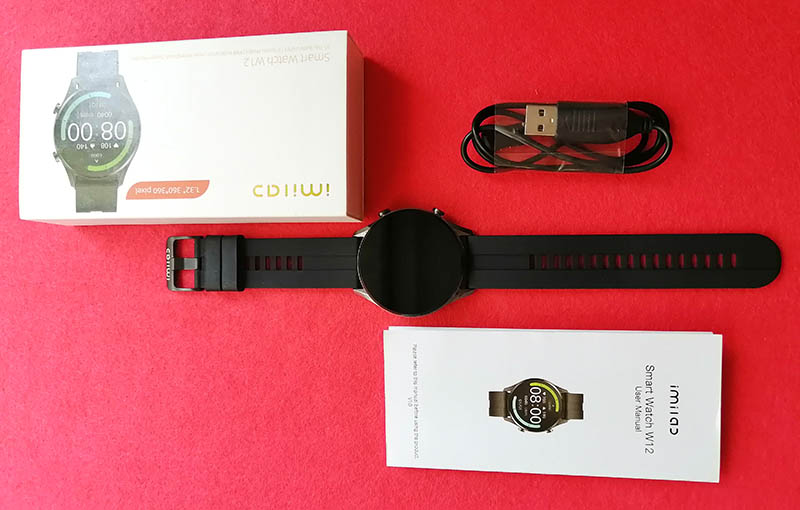 The shell of IMILAB W12 is made of zinc alloy, and the back plate is made of matt plastic. Judging from the control elements on the fuselage, there are two mechanical metal buttons on the right. The buttons are pressed tightly enough to eliminate accidental pressing while wearing. The manufacturer's declaration of water and dust resistance meets the IP68 standard, which means that the watch can remain on while swimming, but the device cannot track its parameters.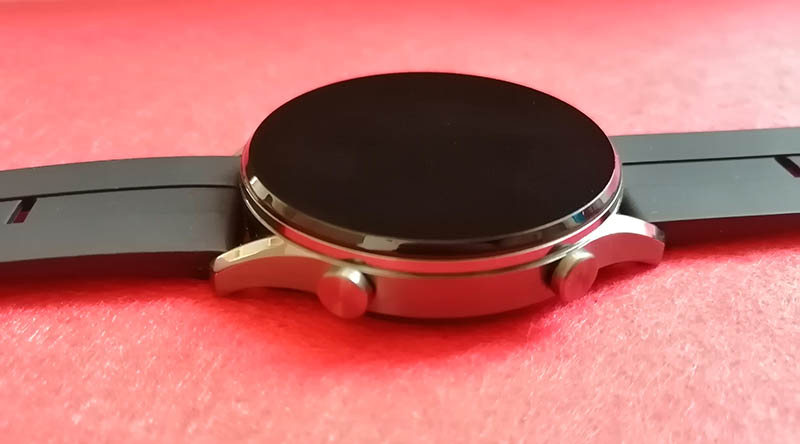 Screen, control and interface
The device is equipped with a full circular 1.32 inch TFT touch screen display with a resolution of 360 x 360 pixels. The screen is bright enough, the colors are rich, the picture definition is good, and it is difficult to notice a pixel with the naked eye. A fairly wide frame can be seen around the dial, but thanks to the intimate interface design, it will not be particularly eye-catching during use.
There is no light sensor, so there is no automatic brightness control function. In the settings, you can choose one of four preset values: 25, 50, 75, and 100%. At the maximum value, the display content can be clearly seen even in bright sunlight. Unfortunately, there is also no predetermined brightness adjustment function. In other words, you must constantly manually adjust the brightness based on the time of day.
Activate the screen by raising your hand (open in the app) or pressing the top button. You can adjust the backlight time from 5 to 15 seconds.
Feature
The smart watch IMILAB W12 supports all the functional standards of such devices:
Calculate the number of steps taken, calories burned and distance
Monitor 13 sport modes
Heart rate measurement
Determination of blood oxygen saturation
Sleep duration and quality analysis
Notifications about incoming calls, text messages and messages from the app
Alert
Timer and stopwatch
Smartphone camera and music player control
Activity reminder
Weather forecast
Phone search
In general, IMILAB W12 left a pleasant impression. The stylish appearance, high-quality materials, simple and friendly user interface, and high-quality tracking of basic activity indicators are particularly fascinating.